WOW! Today, after babysitting and a kindergarten meeting at Chili's, I came home to some surprises.
Ashley from The Resource Room Teacher and Mrs. Mc from Buzz! Buzz! Buzz! gave me the One Lovely Blog award! (My first one ever!) I wasn't sure I'd get this award because my blog is so new, but I'm so honored that they thought my blog was worth this award!

My other news was that I received the Versatile Blogger award from Heidi at My (Not So) Elementary Life!
While I could give the award to 30 different bloggers, I feel that it would mean more if I give BOTH awards to the same 15 bloggers. So here's the deal. I'll follow the rules of the awards, but I don't want to overwhelm you with a crazy amount of award winners. Here are the rules for each award.
One Lovely Blog Award:
1. Follow the person that gave you the award
2. Link back to the person that gave you the award
3. Pass the award on to 15 new bloggers
The Versatile Blogger Award:
1. Thank the blogger who nominated you.
2. Include a link to their site.
3. Include the award image in your post.
4. Give 7 random facts about yourself.
5. Nominate 15 other bloggers for the award.
6. When nominating, include a link to their site.
7. Let other bloggers know they've been nominated.
Well, if you must know, here are 7 random facts about myself:
I graduated with a second major in Spanish! It was hard work, but it's so worth it to be able to speak to Spanish speaking parents and have them understand what is going on in their students' education.

I am a procrastinator. And not a huge planner...So teaching can be hard for me at times because I wait till the last minute to plan lessons. I need to work on that.

I'm a Christian! I love my Lord, and I hope to show God's love through teaching sweet children and working with their parents.

My favorite color is...what do you think? If you are the first to guess it right, I'll feature you in one of my status updates on my Facebook page!

My summer destination of choice is on an island called Dominica. It's the Nature Isle of the Caribbean, and it's home to many of the people I love. (Mainly one man!)
6. I drive a truck! Yes. And I love it. :) It's so beautiful.
7. I keep a 5 year journal. It's the easiest way to journal ever and it's going to be so worth it in 5 years!
Now for the FUN PART! The award winners!
I know some of you may already have the award, but I wanted to honor you and let you know that I appreciate all the work that you do on your blog. You inspire me!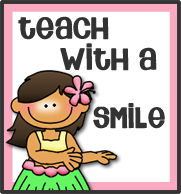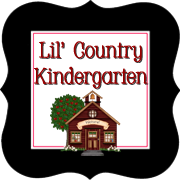 Thank you so much for your hard work! Remember, you received BOTH awards! The One Lovely Blog award AND the Versatile Blogger award! If you want to accept them, make sure you follow the rules of the award to put the button on your page. Spread the love around. :)
One more thing. I wish I could keep up with the Daily 5 book study posts! I may put up chapters 2 and 3 soon, but I may just read them and post about chapter 4 when it comes up. I've been so busy, and doing that has been a struggle. Hope you understand! Love you all!