My wonderful followers, I did it! I Monday made it!
I've never linked up to this fun party, but now I can actually show you something I made for my classroom. I'm going to go in and work some on my classroom this Wednesday, so I'll have at least one crafty thing to hang up in my room :)
I made these with my Silhouette Cameo! (My first ever project!!)
If you don't have a die-cutter, you need one.
Like now.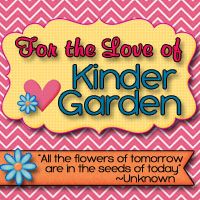 She told me that one of the things she puts up every year is a collection of question words. I thought it was genius! SO, I created these. I will point at the words when I have the students ask questions. I want them to understand what the words LOOK like and not just how they sound.
Seeing the print is great for connecting the sounds to text. PHONICS! Labeling everything will help students grow their schema, so I figured that those words are super important to label. They use them on a day to day basis. (Especially "WHY??")
I also cut out these fantastic schedule cards from
Barbie Roper's TPT page
. They're too stinkin' precious! I think I love them!
I love the snack one! The kids are dressed as a Lettuce and Carrot! :)
I'm thinking about doing the Sterilite bins tutorial from
Kinder-Craze
. She's awesome, and totally inspires me. I got a 5-drawer bin last week at Walmart. I couldn't resist. It was calling to me. This last week I shopped till I dropped.
Here are some of the things I bought for my classroom!
Calendar kit with cute monkey number pieces from Lakeshore!
I RAIDED that store. Seriously.
Uppercase Letter magnets, a large stamp, color words
poster, and a Magna-Doodle!




A 6 foot tall palm tree for my wall. I may just end up
using the trunk!
2 sets of border and one PURPLE pointer! Oh my goodness!
I love shopping with gift cards!
In other bloggy news, I will be posting my technology tutorials on WEDNESDAYS from now on. I'm sorry I skipped last week. I had a lot going on, so please don't be too disappointed! I will post up this week's tutorial on Wednesday. You're going to LOVE it. You may already know the tool, but maybe it will help refresh your memory!
Name idea: Web Tools Wednesday?
Do you have a better name idea for my series of video tutorials on web 2.0 tools for teachers? Comment below! If you haven't seen one of the posts, you can
find them here
. I made a little handy link for you to click and take you to all of them! :) You can also look in the Tech Tutorials tabby page at the top of my blog.
Thank you to
4th Grade Frolics
for hosting this linky party. I love getting all those wonderful ideas for my classroom! It's such fun!
Oh, and please leave a comment! I love comments! It's similar to the feeling of opening Christmas gifts early. I will take the time to reply to each one of you, too! :)